We make your out-of-network practice as accessible to patients as in-network, with no extra work for anyone.
Reduce your administrative workload
Skip the superbill and instantly file out-of-network claims with less effort and time.
Help your clients better utilize their benefits
Instant verification of benefits and automatic filing and tracking gives your clients confidence in their coverage.
Streamline billing, payments and reimbursement.
Seamless back-office integration makes the out-of-network experience pain-free for you and your clients.
Fast and Easy reimbursement, grateful patients
(You'll wish you had started using this sooner)
Never lose a prospective client again
Put the Reimbursify verification of benefits (VOB) calculator on your practice's website and give clients peace of mind that they are covered for your services before they book an appointment.
Practitioners with our VOB calculator on their website see a 50% increase in first appointments booked.
Instantly provide clients accurate benefits insights
Not knowing who is eligible for reimbursement and who isn't can result in less than expected paymentsleaving clients disgruntled and out of pocket.
It's not your fault, but it's reflecting badly on your practice.
Reimbursify's real-time out-of-network benefits summary enables you to have educated conversations with your patients before treatment begins.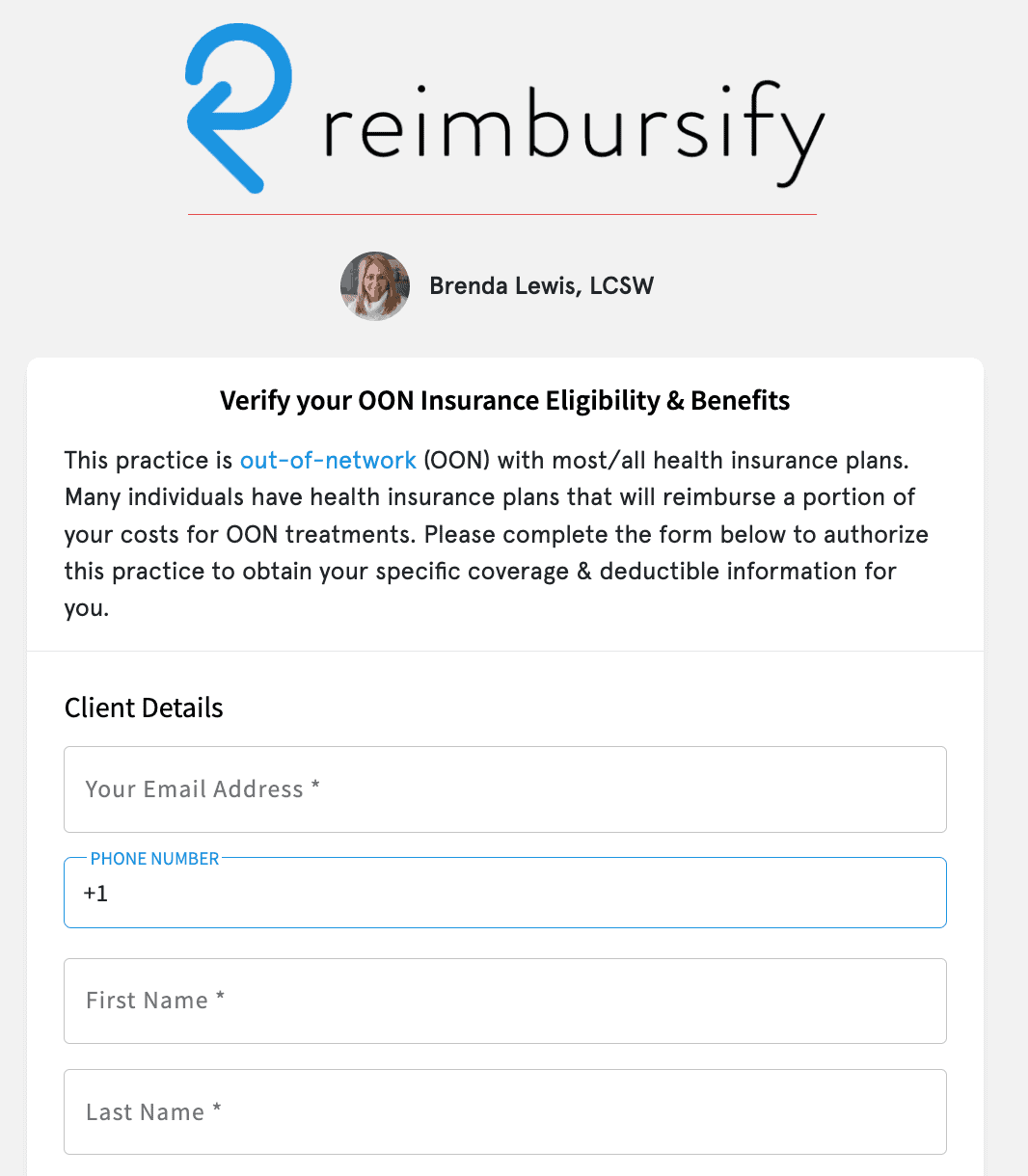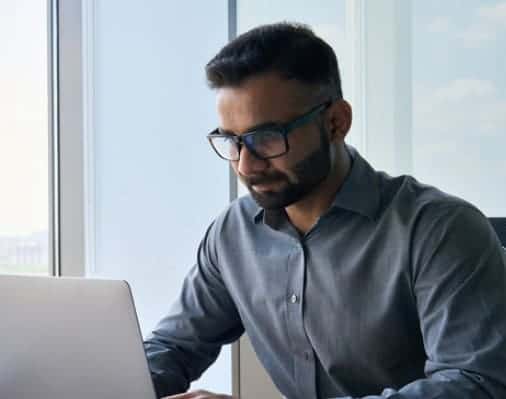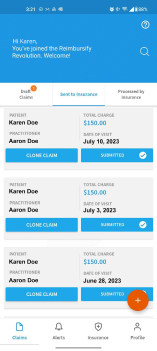 Effortlessly support your clients with reimbursement
Most clients find it difficult to navigate the out-of-network claim process. You want to help, but don't have time to hand-hold. Reimbursify provides courtesy claim submission so that your practice gets all the benefits of patient insurance coverage without the extra work.
Waste less time dealing with insurers
Eliminate the hours you (or your admin staff) spend with insurers trying to determine your clients' reimbursement amount or claim status. The Reimbursify client app puts all that information at your clients' fingertips empowering them to manage the process themselves and freeing up your time.
Practitioners with Reimbursify save an average of 10hrs a month.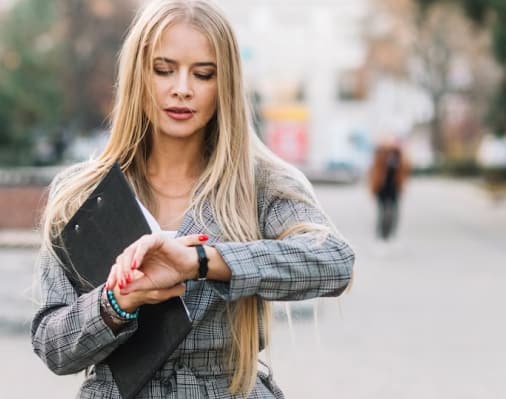 Don't let rejected claims bog you down
A rejected claim usually ends up with a client reaching out to you to solve it. Reimbursify's customer care team works directly with your patients to troubleshoot outstanding claims, so you can focus on delivering care.
Grow revenue and see your practice thrive.
Patients can drop out of treatment because they are not getting reimbursed. Reimbursify reduces claim rejections and gets clients reimbursed faster, which leads to fewer missed appointments and longer treatment relationships. Add our easy, low-cost billing solution, and you keep more of that revenue in your practice. Practitioners using Reimbursify often see their practice revenue grow by 15% or more.
Introducing the Reimbursify Practice Portal
Our cloud-based interface for managing your out-of-network patients and their insurance claims
Real-time verification of benefits (VOB)
Always know how much reimbursement a client can expect to receive for your services, including what their out-of-network deductible is and how much is remaining in their plan.
File claims on behalf of your clients.
No need to create superbills, you can file out-of-network reimbursement claims for a month of visits for a patient in as little as 10 seconds.
Verification of benefits (VOB) website calculator
Embed the power and simplicity of Reimbursify directly into your practice website, so that your clients can verify their benefits and file their own claims.
EHR and Practice Management Integration
Reimbursify integration can eliminate dual data entry and speed up the process for everyone.
Easy claim filing for clients.
Claims can be self-filed by your patients with either the Reimbursify mobile app or right from your practice website with our FileFAST button.
Manage reimbursements all in one-place
See who is filing for your services and how much reimbursement they are receiving. Manage your solo or group practice profile, including locations, practice information, NPIs and practitioners to optimize reimbursements for your caseload.
Secure, low-cost credit card payment processing
Store clients' credit card information so payment takes only a couple clicks. Receipts are sent automatically and reimbursement claims are filed immediately after you are paid. You can charge clients after each visit or monthly and funds are deposited into your bank account within 2 business days.
Take complete control of your out-of-network reimbursement claims
Get out-of-network reimbursement running like clockwork with Reimbursify
Better reimbursement for patients means patients stay in treatment, improving clinical outcomes and increasing revenue for my practice.
Dr David Sitt, ADHD Specialist
Obtaining a verification of benefits helps me inform clients of their actual out-of-pocket costs, making that first appointment booking easier.
Brenda Lewis, LCSW
Practice PRO has been a huge plus for my practice as I can tell potential OON clients that they can file with the app easily, quickly and for free. The client feedback on Reimbursify has been great.
Dr. Sarah Gray, Harvard Medical School
My patients have loved using Reimbursify — and it's saved us a ton of time and money.
Y.J.Cho, DPT
Frequently Asked Questions